.
pro.Glass® Color Standard Box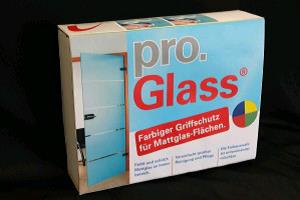 Description
pro. Glass® Color is a coloured anti - fingerprint coating for frosted glass surfaces.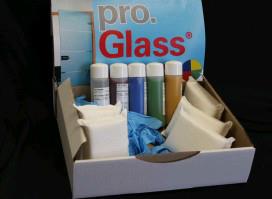 Coloured

design

possibilities
Permanent Protection

against

Dirt and Fingerprints
Easy Cleaning and Maintenance
Colour intensity may vary depending on texture of the glass surface. Colour deviations can therefore not be excluded.
Content
Each

50 g pro. Glass® Color
80 g gloss enhancement coating material
5 micro fiber sponges
10 pair of gloves
Application manual
Content (each colour) is good for 3 -5 m²
Article number:
NIS Box: 31 000 025
Uni Box: 31 000 024